10 Top Home Buyer Mistakes You Don't Want To Make
Here are some of the most common mistakes I see homeowners make when purchasing a new home.
Not Obtaining A Pre-Approval
Most anyone can obtain a pre-qualification online because it's based solely on basic numbers. Pre-qualifications are handed out like candy and carry little to no weight with homeowners and real estate agents.
By contrast, obtaining a pre-approval requires a deeper dive into your employment, finances and credit history. Unlike a pre-qualification which can be obtained within minutes, a pre-approval will require a longer conversation with your lender, require that you submit documents and could take as much as 7-10 days.
With your pre-approval in hand, you're in a strong position to seriously jump into the real estate market. Seller's will take your purchase offer seriously and you'll be able to compete with other homebuyers who are also financing their purchase.
Not Using A Buyer Specialist
Don't assume you're supposed to know and understand everything about the process. Many first-time homeowners who negotiated directly with For Sale By Owners often have buyers remorse within a year of the purchase. They make the mistake of getting directly involved in the negotiations by working directly with a For Sale By Owner instead of using a buyer's specialist.
The buyer's specialist is a licensed Realtor who works with buyers almost exclusively. They represent the buyer's best interests. Also, equally important is they help their buyers negotiate craft a good offer, fill out the legal paperwork & required signatures are obtained.
They also attend home inspections and any subsequent issues that may arise out of that. Lastly, but no less important is that a buyer's specialist is the main point of communication between lender, listing agent, title agencies and buyers.
Best of all, buyer's agents are typically FREE to home buyers. Imagine all this expertise for free! So why wouldn't you use a Realtor?
Paying Too Much
According to a survey of home buyers conducted by Zillow, 40% of shoppers felt remorse for considering that they had paid too much, or that they should have invested more in their new home. To that is added the surprise for how much it costs to maintain a home, as well as the cost of the transaction.
Of the lessons learned about costs, 20% would like to have negotiated the price better, and 14% would like to have compared prices when taking a mortgage.
Size & Design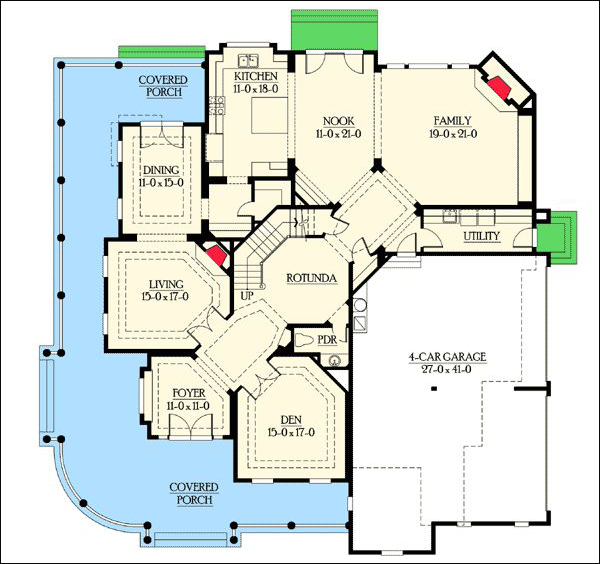 Of the repentant shoppers, 62% said they would like their homes to be larger or have a different layout, such as larger kitchens, more storage space, finished basement or simply more space in general.
It is not only about the number of square feet, but the distribution of them in the plan, and how it lends itself to your needs.
Neighborhood
More than a quarter of respondents said they do not like the neighborhood. A good tip is to have a good idea of what your future neighborhood will be like is to go on a Friday night.
Is it full of cars and you can hardly drive or park? Do you hear music at full volume? Are there children and pets running around the sidewalk without adult supervision? All these are small details that will help you choose a neighborhood in which you feel comfortable in the future.
Also, consider HOA restrictions that may put a dent in your plans. Some HOA communities are very relaxed while others can be overly strict. Ask for a copy of the association bylaws which lay out all the ground rules BEFORE you submit an offer.
Letting Your Emotions Get The Better Of You
You fell in love with the property the moment you walked through the door and are already picturing yourself moving in but that doesn't mean you should buy. Especially if the purchase price is going to place a strain on your finances.
Keep a level head and stick to properties that fit your needs and budget comfortably. The thing about homeownership is "there's always something to do and/or fix". Make sure you'll have enough left over to cover the inevitable repairs that always crop up.
The Yard
Almost 1 in 4 owners complained about their yard. While half complain about not having a larger patio, the other half would like to have a patio that is easier to maintain.
This means that you must be realistic about what you expect from your yard: the larger it is, the more maintenance it will require. Don't have the time to mow, weed and fertilize? Consider how the cost of hiring a landscaper will affect your budget.
Parking Space
Almost 17 percent of buyers would have wanted a different parking situation, especially because they did not take into account that in the future there could be more vehicles in the home. This is another important practical detail that could be lost in the emotional turmoil of buying a house.
Do The Math
You need to be well aware of other expenses like property taxes, association fees, utilities, and even repair and maintenance costs. Consider additional costs such as garbage pickup, HOA fees, lawn maintenance, sprinkler system startup every Spring and blow out every Fall. Ask your Realtor to reach out to the sellers and ask for general utility costs. Take the time to work out all the numbers.
Before You Make An Offer
Here are a few key things you should know to successfully navigate the process of buying a house:
Shop Lenders
Choosing to work with a local lender may improve your chances of getting your offer accepted. Local lenders tend to be more client-focused and can help fight on your behalf for your offer to be accepted.
A seller may prefer to have their buyer work with a local lender because local lenders tend to close on schedule than larger or online financial institutions.
For buyers, there are so many benefits to opting to work with a local lender. The accessibility of being able to speak with your loan officer in-person can be beyond helpful should you find yourself in a bidding war. Local lenders will also have a better idea of how your specific market operates, which might work in your benefit.
Don't Risk The Loan
Your lender will investigate into your financial history to determine your qualifications to borrow funds. It is essential to keep your financial status the same. Avoid getting new credit cards, financing a car, or switching jobs, as well as late or missed payments on bills until after you have closed escrow.
Armed with a pre-approval letter from the lender, you are ready to start making offers!
Adopt A Cooperative Attitude
Quite often the biggest issue doesn't always boil down to just price. Keep in mind that many sellers may need to more time to move. It's not always easy to align the sale of one house with the purchase of another and the move in between.
If the home inspection brings up a big issue but the seller is willing to remedy the situation, why would you walk away? Surprisingly, many homebuyers are too easily spooked.
If the seller is willing to repair or replace an expensive issue, you can insist that it be done by a professional who will offer a warranty and that seller provide you with a copy of paid invoices and warranty.
Once Your Offer Is Accepted
Don't Skip The Home Inspection
As a Realtor, I'd say the three biggest mistakes are not doing a home inspection or pest inspection prior to buying. Relying on the seller's reports and inspections means you accept the property "as is" and will have no recourse if those reports have errors
Us vs Them
Gratefully, this doesn't happen too often. However, I did experience a situation where the buyer willingly assumed an adversarial stance against the buyers. The sellers were unaware of the situation due to my efforts to mediate and de-escalate the negotiations.
However, despite my efforts to keep both parties separate at closing, it didn't work out that way. The buyers were needlessly aggressive toward the sellers which made everything very uncomfortable for everyone in the room.
Stick To Timelines
It's important to stay on top of the timelines of the offer contract. I recommend checking in with your lender daily to make sure that you are aware of any outstanding documents.
As soon as your offer is accepted, you will need to prepare to send in the earnest money deposit, have your lender order an appraisal and to get a home inspection scheduled.
Keep an eye out for expensive repairs like foundation issues, termites/pests, plumbing and sewer issues or outdated electrical wiring. It is the inspector's job to point out all of the flaws of the property, but don't let the small stuff get you too worried.
You should expect some wear and tear on any home (unless you are purchasing a brand new construction). Any major or unexpected repairs could potentially be negotiated for repairs, credits or a price reduction from the sellers.
After Escrow Has Closed
Stick To Your Budget
Once the home is all yours, it's easy to get caught up in the fun of buying furniture, decorating and making the space all yours, but since costs can add up quickly I would recommend sticking to a tight budget. Once you've settled into the new home, and your new budget you will find yourself better able to plan for big purchases.
Leave A Comment
So what do you think? Share your experiences for the benefit of others or ask a question.